Struggling In School?
On average Fast ForWord® by Gifts Brainpower increases a child's reading level 1 to 2 grade levels in just 8 to 12 weeks.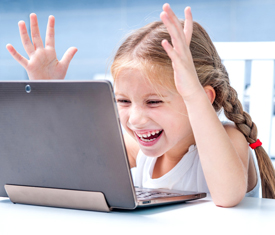 Changes That Last a Lifetime
Neuroscience research has proven the ability of the brain to change itself throughout life. Fast ForWord uses the principles of neuroplasticity to treat the underlying cause of language and reading difficulties once and for all.
What Sets Gifts apart?
Gifts is owned and managed by licensed Speech Therapist, Carey Van Fleet Jones | M.S., CCC-SLP
Each step of your child's learning process is overseen by Carey and her team of professionals.
Visit Gifts Speech, Language and Reading Specialists at www.giftstherapy.net
April 25, 2018 By admin Leave a Comment
Spots are filling up fast for our 2018 Summer Camps. We have these camps every year and the results are real! Struggling learners, advanced learners, young learners – we have something for EVERYBODY. Call Gifts today!